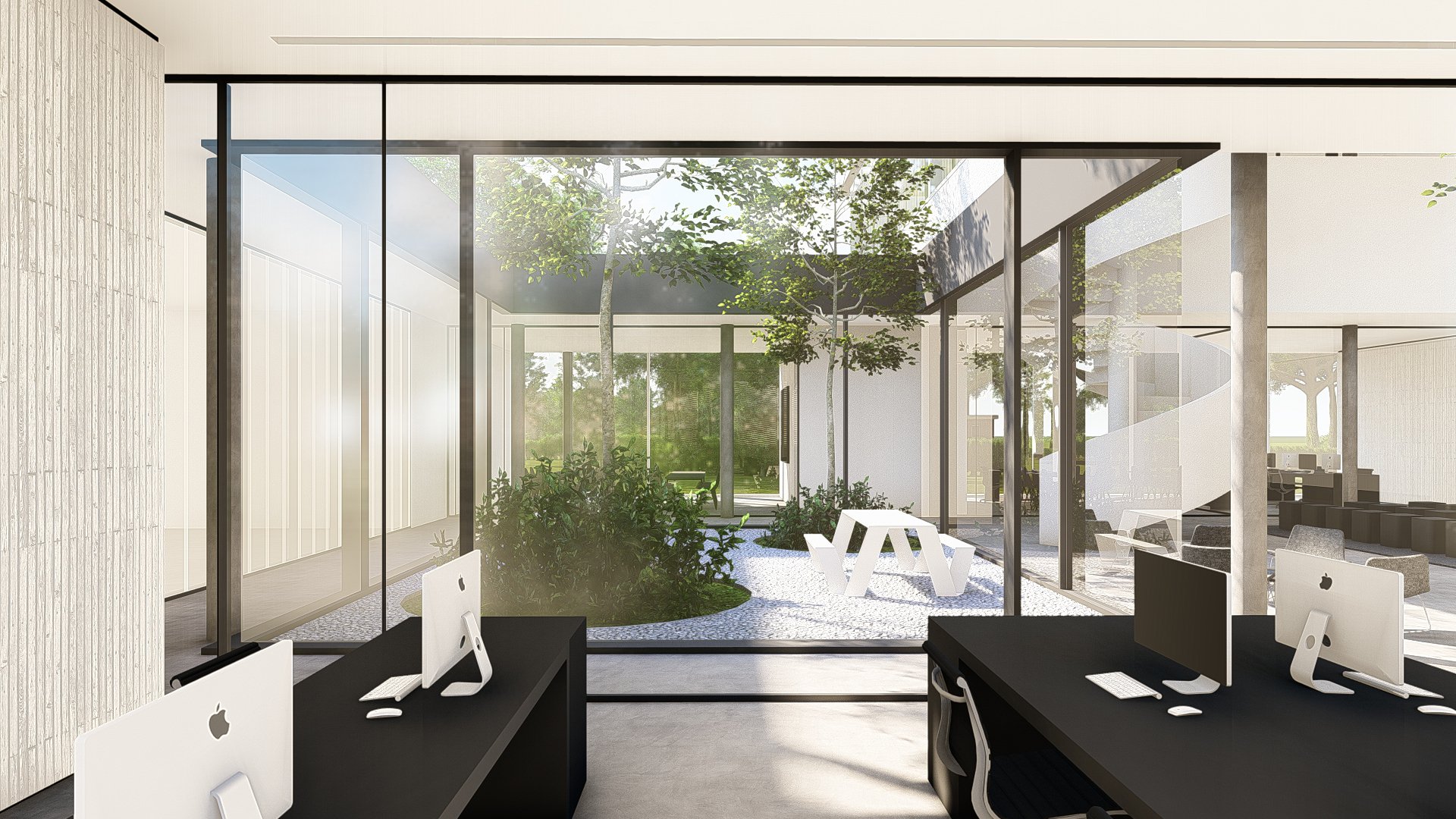 It's pretty obvious that Yitch, leaders in industrial digitization and automation, has embarked on a new path since co-CEOs Wim (van Soom) and Werner (Fransen) took over. The implementation of a new name and fresh corporate identity clearly managed to accentuate the growth objectives, but unlike a company's visual identity, concrete is not quite as flexible. And so a new headquarters will soon follow, just a stone's throw from the current HQ. Architect Wim Lahousse of OR architects provides some background.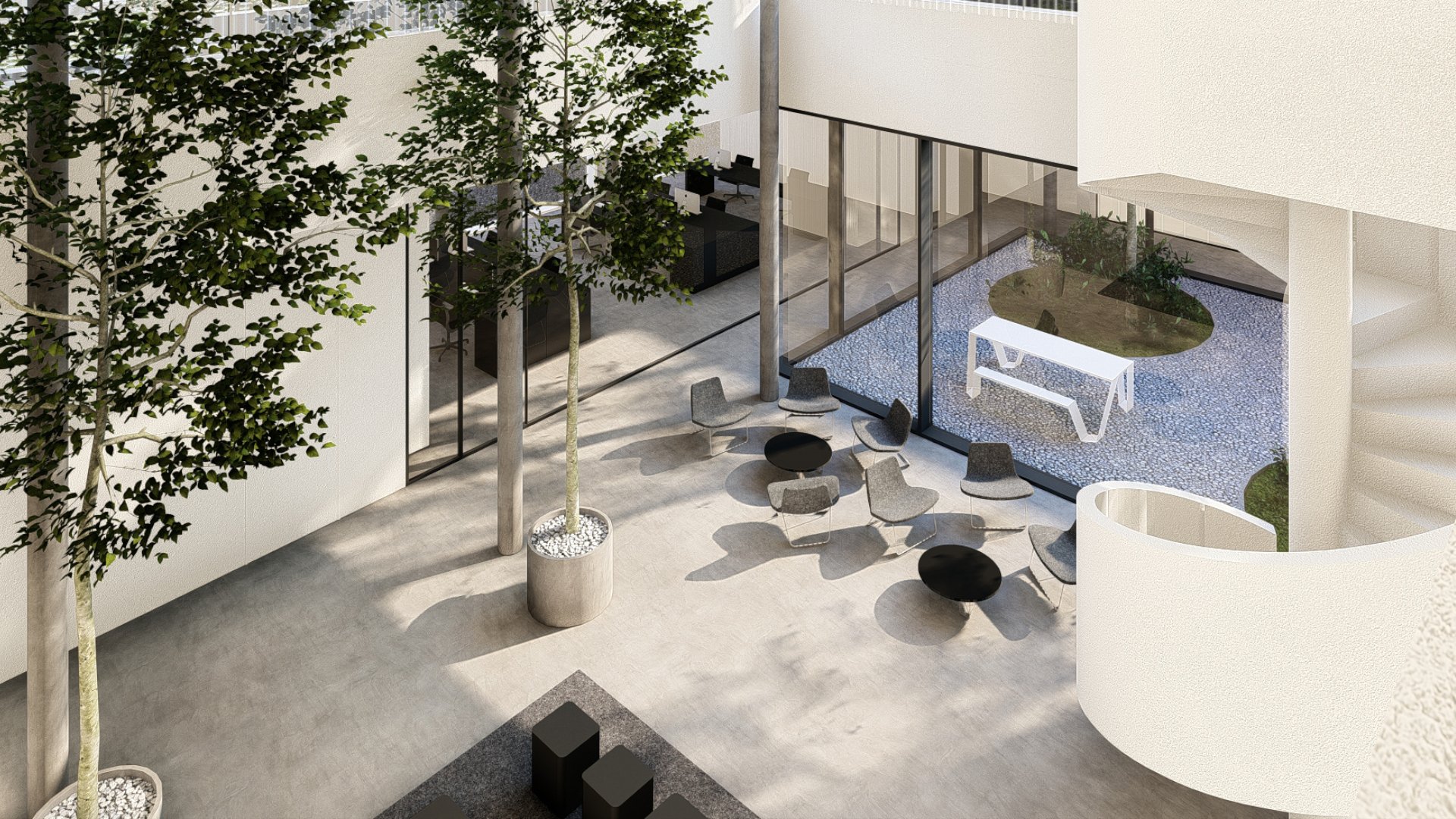 A challenging assignment
Designing Yitch's new headquarters posed some degree of complexity. Not only was there the specific niche regarding business activities that Yitch specializes in, but the new reality requires increased flexibility. Moreover, a contemporary office building must foster cohesion among colleagues, whether they work at home, in the office or on site. Clearly not an obvious task to accommodate the dynamic company that is Yitch, but one that architect Lahousse tackled with both enthusiasm and a certain sense of curiosity.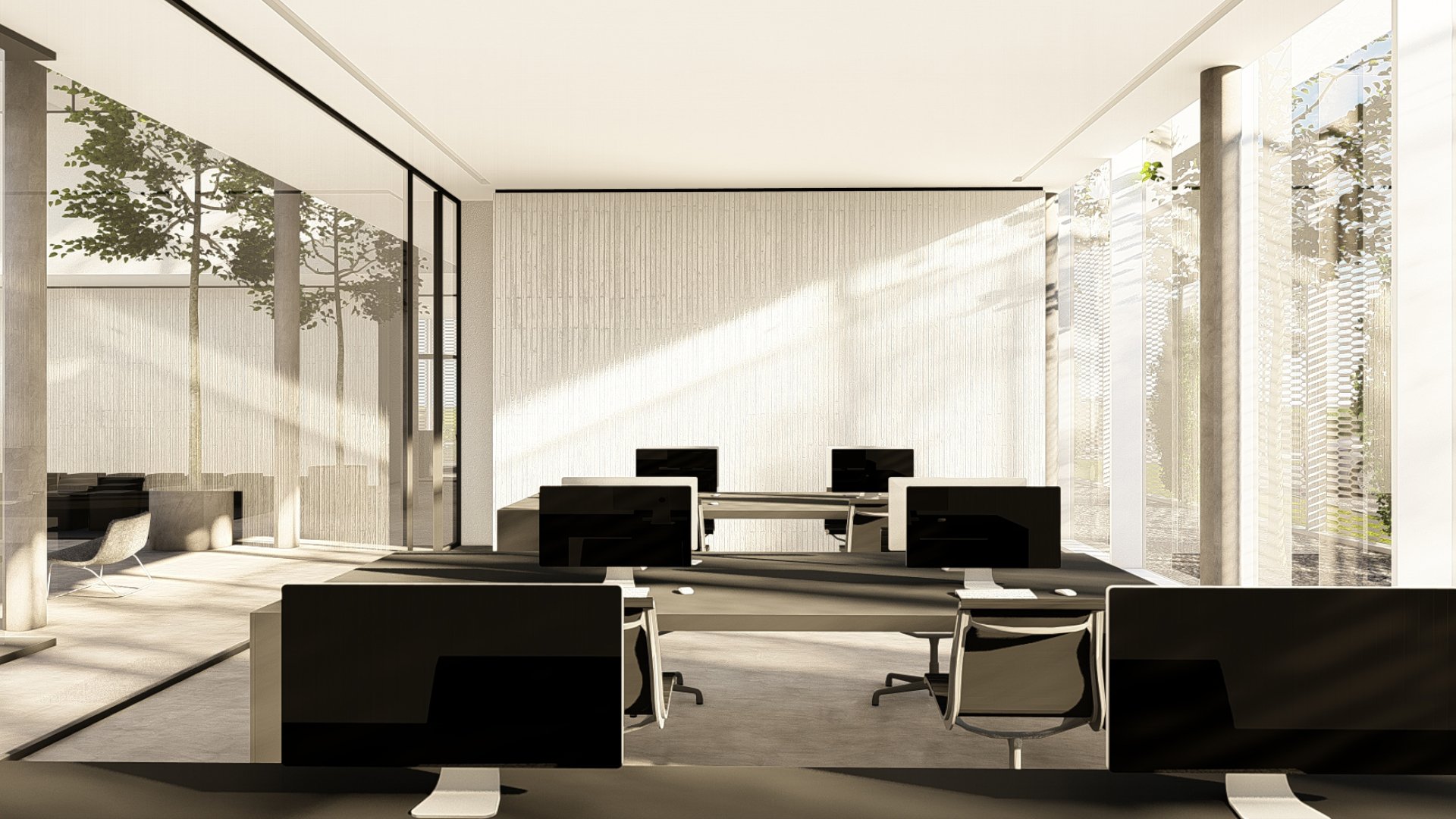 "Curiosity is in fact the right word. In the beginning, it was absolutely unclear to me what Yitch was involved in," laughs architect Lahousse. "I had to ask twice about its activities, but that did provide me with the crucial insights, that Yitch enables companies through automation and digitization, and the outsourcing of experts, to continue producing locally, close to their end customers. It was these insights that I converted into a physical translation based on a kind of organizational chart, appropriate for the progressive company that is Yitch. I then built this into a three-dimensional work pattern. Which is always a bit of a gamble, with the risk of ending up completely beside a company's philosophy, but it turned out to be a bull's-eye, as a translation of the current situation while at the same time the design conveys a forward-looking perspective."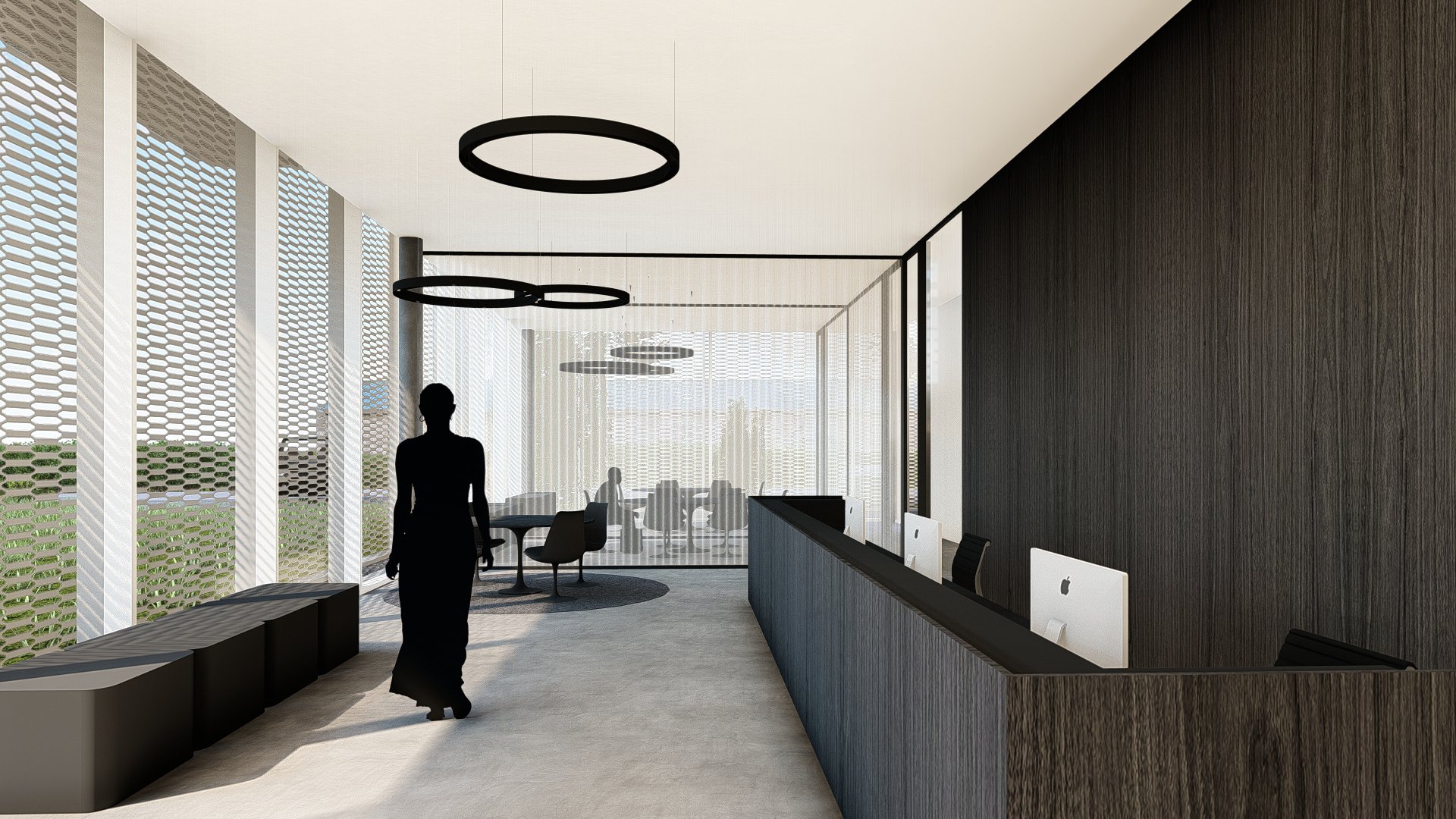 A building bursting with ambition
"It is not the first office building I designed, and it's not uncommon for steep growth to be both the trigger and the difficulty in such assignments. But I continue to find it fantastic to be able to add value to the future prospects of entrepreneurs on the one hand but also to provide an answer to the volatility of desires on the other," Lahousse says, then goes on to explain: "During the pandemic, considering both the advantages and disadvantages, almost everyone was happy to be able to work from home during the pandemic. However, after the health crisis subsided, an energy crisis followed, with everyone suddenly preferring to work at the office. This reorientation of workplace experience illustrates a volatility of desire, and so there are several impermanent requirements against which a sustainable building should be able to cope with. The new Yitch headquarters was envisioned to respond to these reorientations."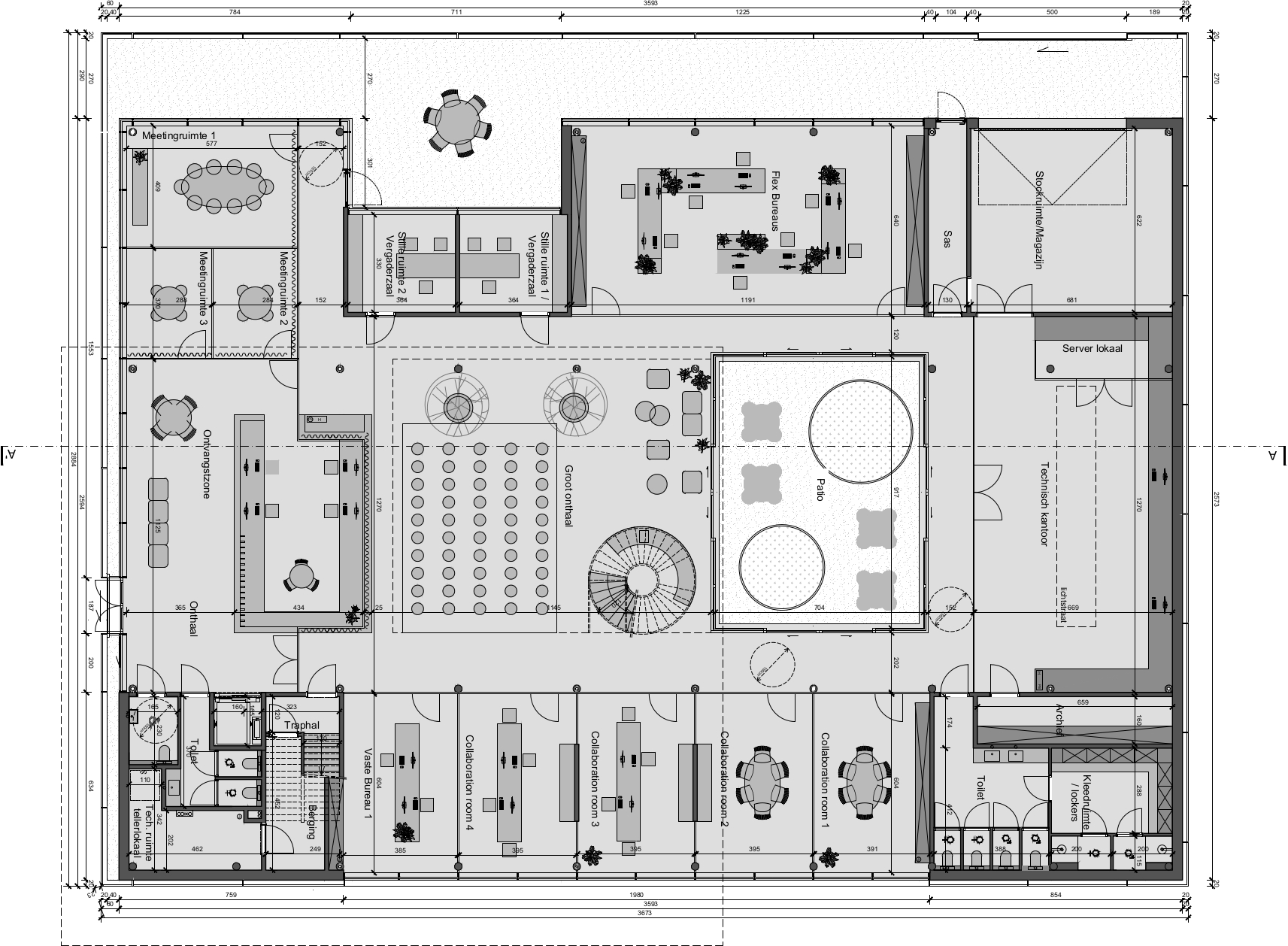 The result: a symbiosis of enclosure and transparency
The final design turned into one of a rational stacked building, with the combination of closed and open as a basic feature. "If you look purely at the floor plans, you will notice a lot of openness," Lahousse says. "If you look at everything on a three-dimensional plan, that's even more striking. So there's a very high level of dynamism there. What's present is a high progressiveness, both in terms of how it's filled in (with the many flex offices and small meeting rooms and even outdoor meeting spaces) and receptivity. Should a bus of university students arrive, 50 people can easily be received in the heart of the company, giving everyone the opportunity to look around and see what's going on everywhere. There is also the possibility of hanging large screens in the indoor area, which allows you to connect the world within that space. Imagine that when there is a get-together or New Year's reception in Holland and Leicester, that this allows real-time and interactive participation here from Bornem. Or vice versa, of course."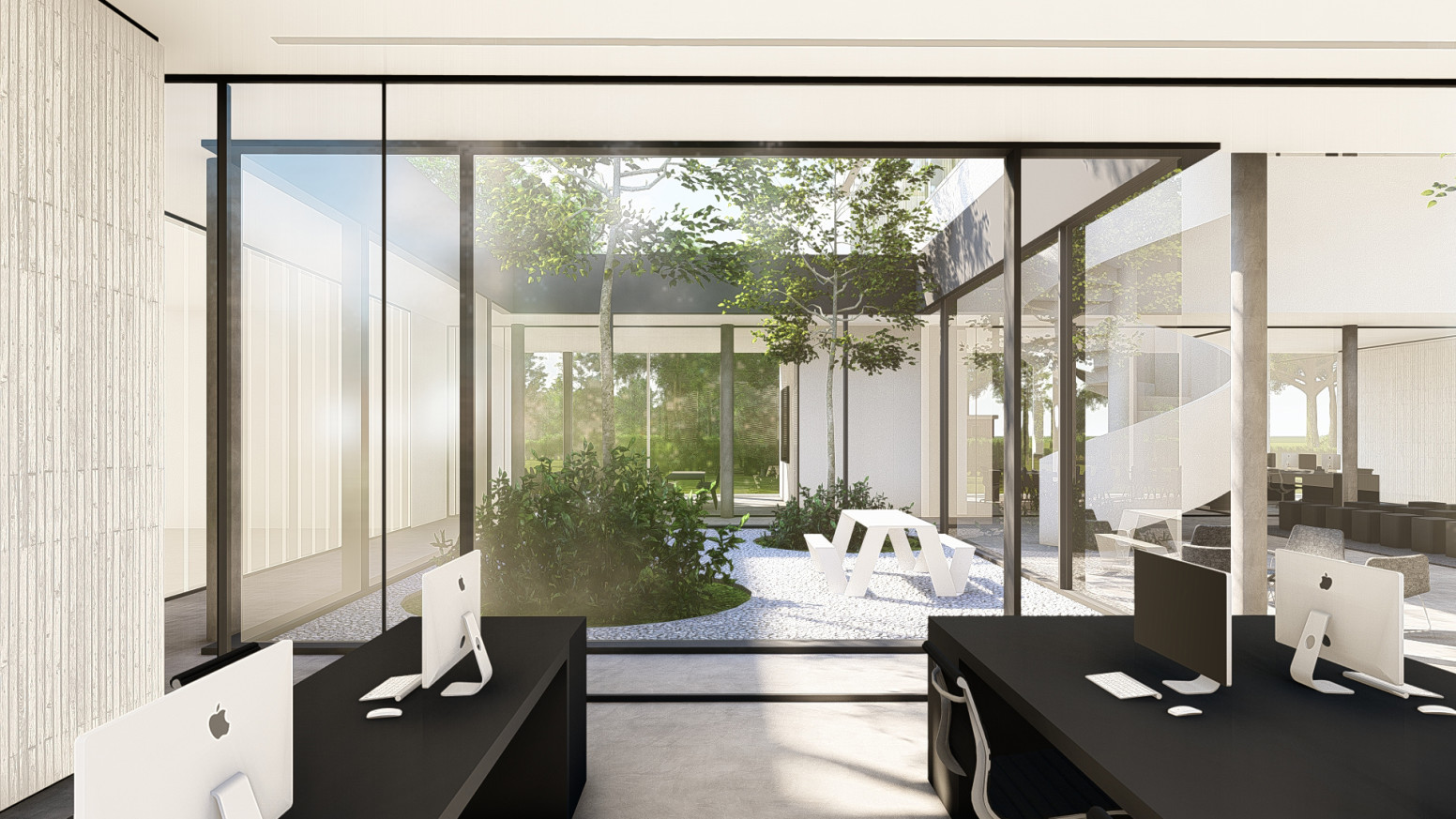 Reachable in every possible way
The new building is fully prepared for tomorrow's mobility. "There will be sufficient facilities to accommodate and charge the widespread use of electric cars. Moreover, there is also an exceptional amount of bicycle parking space. So no shortage of accessibility, either for (electric) cars or bicycles."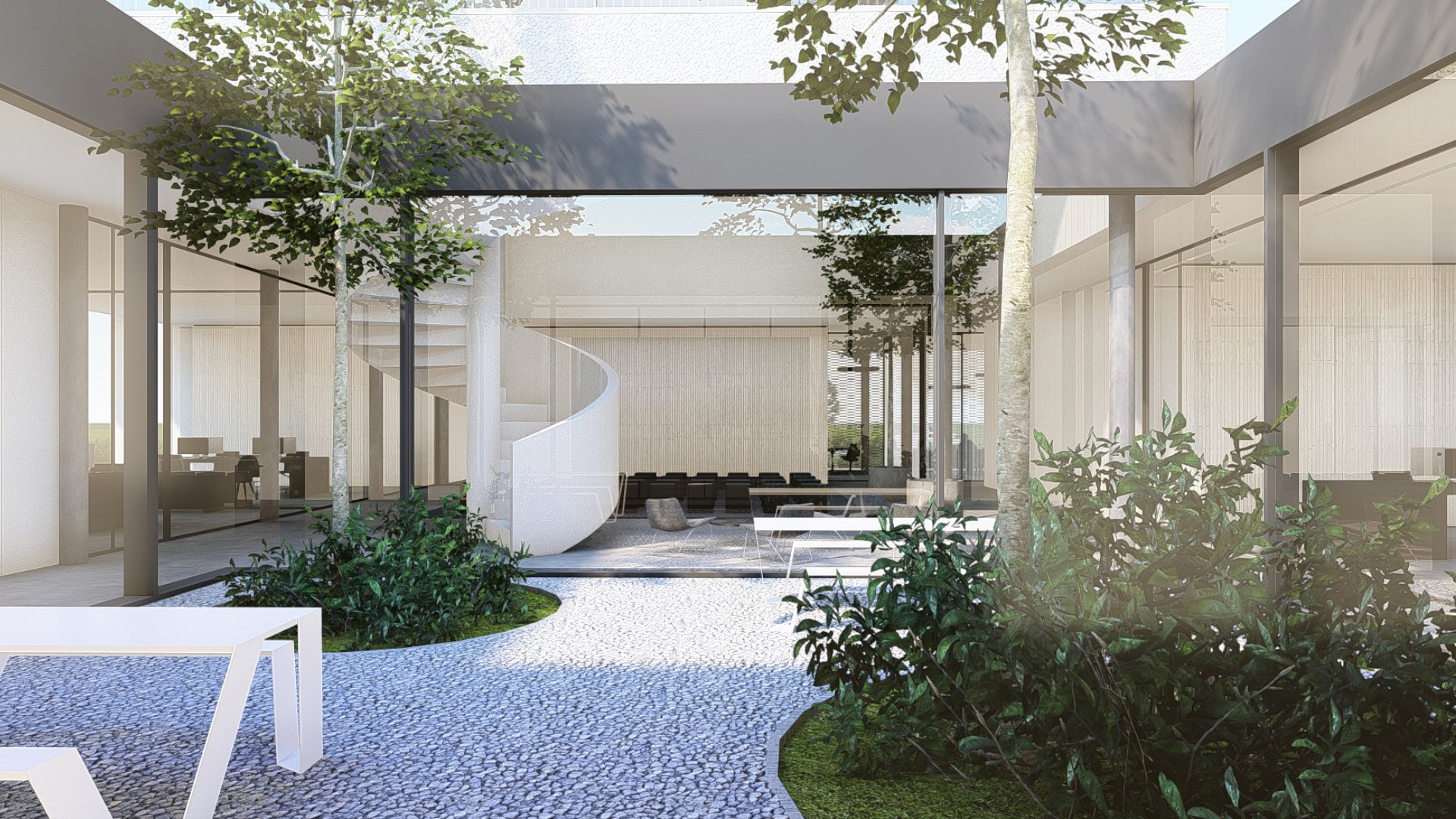 Supporting local entrepreneurship both for and by Yitch
"I have particular respect for the way Werner & Wim run their business, and for their aspirations that they have in mind for the future," says the proud architect. "The new design reflects that. With their new identity and future premises, Werner & Wim still explicitly choose to remain loyal to Bornem. This suits their mission as well: opting for local entrepreneurship. So needless to say, we are all looking forward to the completion date, and an expected move by early 2025!"