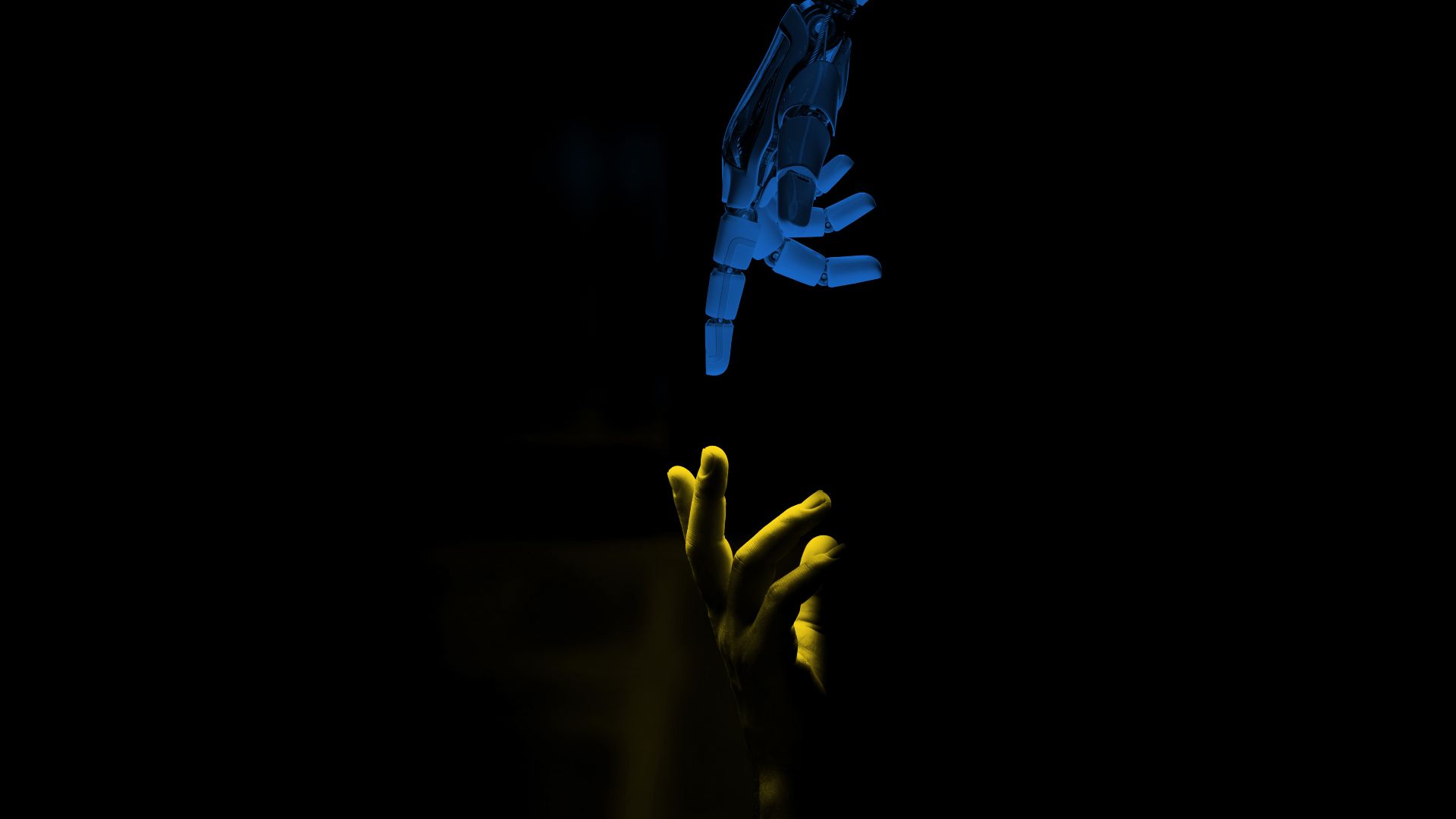 The threat had been felt for some time, but that does not lessen the impact of the brutal and inhumane war in Ukraine, something that affects us all to the depths of our souls. When family or friends become directly involved, and become trapped in war zones, a news item suddenly turns into a personal matter.
This is the case for Yitch account manager Laurens De Donder, whose family-in-law along with friends and relatives are still in Kiev. In order to support the civilians there, and to be able to minimize human suffering, Oksana, Laurens' girlfriend, would like to call upon you to support the nonprofit organization Promote Ukraine.
"As Yitch, we hope to reach out to our friends and befriended companies within our network, to ask them to offer support."


Option 1: Make a donation
The first option to help and support the people there is to donate money to Promote Ukraine. From its crisis center in Brussels, the non-profit organization uses these donations to coordinate the purchase of the most urgent items, in consultation with the Ukrainian embassy. Since Promote Ukraine arranges transports to Ukraine on a daily basis, they manage to get these supplies to their destination quickly.
Donations can be made to the account BE74 0001 6466 7907 (BIC: BPOTBEB1)
Option 2: Offer goods in a certain volume
Bringing goods to the organization personally is also a possibility, although it is advisable to check which goods are needed most. With Yitch, we would like to ask befriended companies within our network to either donate supplies in a certain volume or offer them for sale to the organization at a reduced price. For example, this could be paracetamol or other medicines from a company active in the pharmaceutical industry.
The full list of supplies the organization is looking for can be viewed here: Open the list!
---