In a post-pandemic world, the European Commission has formulated a new Pharmaceutical strategy for Europe. The weaknesses that were exposed by the pandemic in the original supply chains, serve as a starting point to take appropriate measures to strengthen the systems that have proven to be inadequate.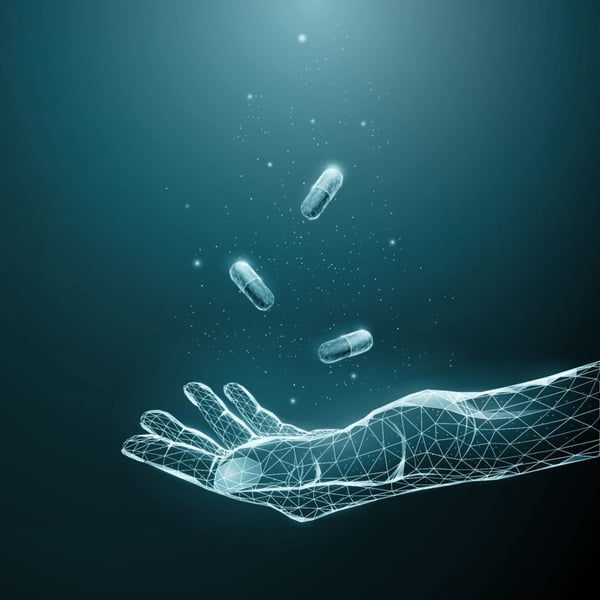 A new pharmaceutical EU-strategy based on 4 pillars
The new Pharmaceutical Strategy for Europe aims to create a future-proof regulatory framework and focuses on supporting the industry in pushing forward research and technologies that reach patients to meet their therapeutic needs, while addressing market failures. This new strategy is based on 4 pillars:
Ensuring access to affordable medicines for patients, and better addressing unmet medical needs
Supporting competitiveness, innovation and sustainability of the EU's pharmaceutical industry and the development of high quality, safe, effective and more ecological medicines
Enhancing crisis preparedness and response mechanisms, more diversified and secure supply chains, addressing medicines shortages
Ensuring a strong EU voice in the world, by promoting a high level of quality, efficacy and safety standards.
Source: A pharmaceutical strategy for Europe (europa.eu)
The acceleration needs to happen quickly,
in order for European companies to keep thriving!
What all these pillars have in common is that they require better end-2-end visibility inside and outside the pharmaceutical companies. Safety, efficiency, ecology and profitability must be carefully balanced at the highest possible level to keep European companies not only relevant, but thriving.
Within Europe, our pharmaceutical and biotech expertise is excellent, but with an aging population, stricter environmental laws and a global supply chain, there is clearly a need for a different perspective on how manufacturing is done. And this acceleration needs to happen quickly.
Comprehensive integration and visibility as a basic requirement
The flexibility in production, resources and materials that is and will be needed in the near future will be unparalleled. Innovation through an intensified integration of technology such as digital twins, extensive digitization and automation, infused with a layer of machine learning and data intelligence, will be needed to keep up with the global demand and challenges we will be facing. Within all layers of the organization, we will need to rethink our processes to become leaner yet more flexible. Extensive integration and visibility in a global network will become nothing less than a basic requirement in this context.
Redefining processes, matching technologies and transforming businesses
At Yitch, we help redefine all these processes, match the right technologies to meet the challenges this EU strategy presents and transform your business into a future- and shock-proof organization. Our extensive in-depth and on-the-job experience with automation, digitization and data intelligence are paramount to climbing this hill together.
Remember, you have to climb before you can enjoy the view. Get in touch to match the right technology to transform your business.