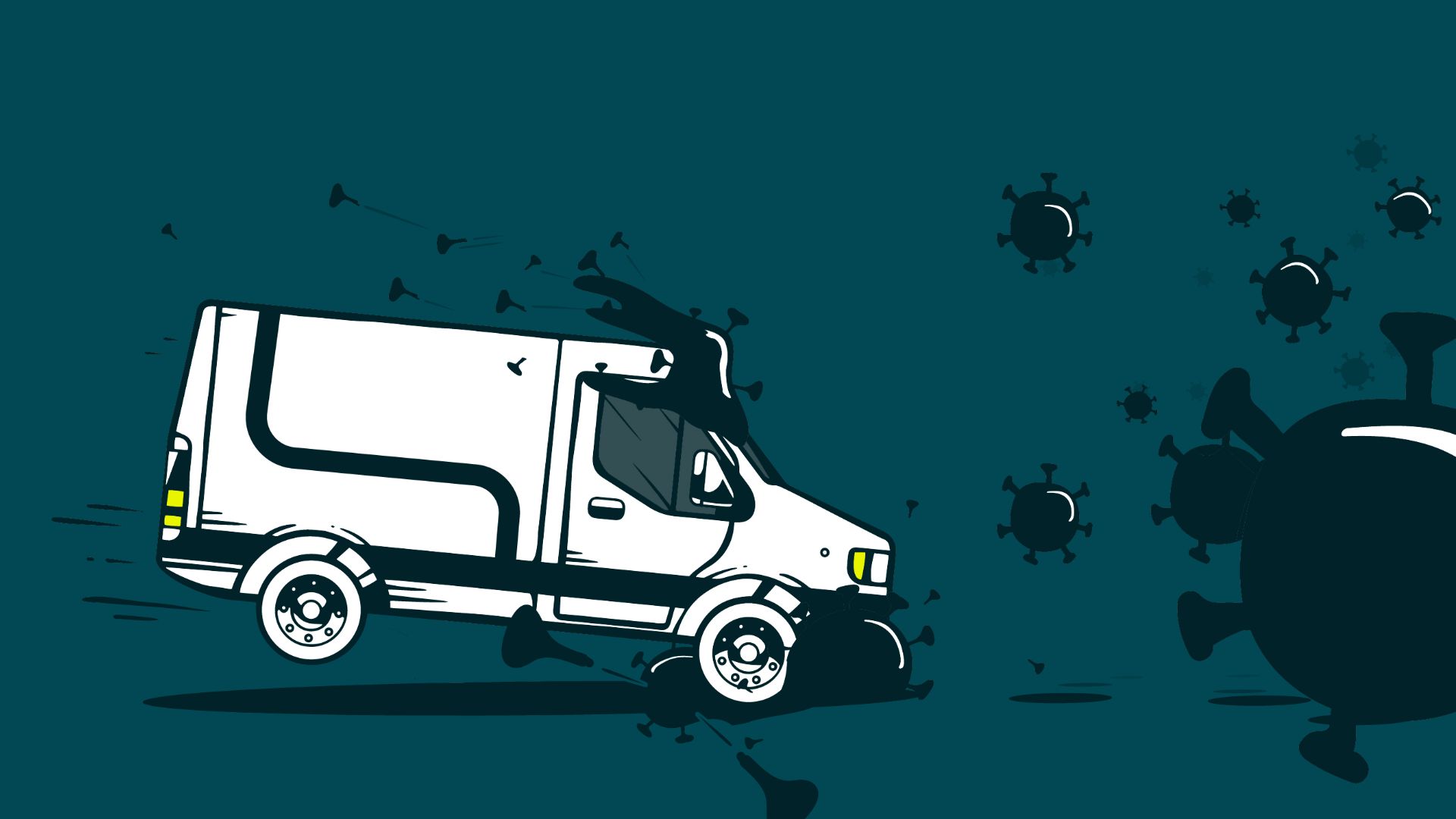 That the pandemic spread to the price and distribution of building materials is a well-known fact. But alas, the industry does not appear to be immune to the virus either, nor is Yitch. The supply flow of components came to an almost complete standstill and only seemed (or seems?) to recover only very slightly.
Therefore, if you are aiming for an industrial automation project, it is best to be somewhat patient. Consultation with Yitch can ensure that your expectations regarding the rollout of that optimization project are adjusted so that deception can be avoided at all times.
Delayed delivery of components due to Covid-19
The supply chain for industrial components has taken a serious knock, needless to say. Recently, the German manufacturing industry - still the driving force behind industry in the EU as a whole - indicated that it was having difficulty meeting the demand for industrial goods, given the supply shortages for raw materials and components. Companies' efforts to increase industrial production in the face of strong demand - which we at Yitch also experience - are hampered by shortages in the supply of those basic materials and intermediate products.
Acute price pressure in all industries in general
To give some examples, the supply of electric motors, essential components for running just about any industrial plant, has been delayed by at least a few weeks. Also, the availability of semiconductors, so very valued by e.g. the automotive industry, has also suffered seriously from this pandemic. In any case, the supply bottlenecks are leading to increasing backlogs of work, falling inventories and acute price pressure in all industries in general. In particular, the prices of aluminium, electronics, plastics and steel have risen sharply compared to their pre-Covid level.
"The availability of semiconductors has suffered from this pandemic, and the prices of aluminum, electronics, plastics and steel have gone up significantly."
Should we get used to shortages?
To this end, a recent title of an article in The New York Times may be bold, but there is some truth in it: 'The World is Still Short of Everything. Get Used to It.' (30/08/2021). It is true, anyway, that until recently (except for the Ever Given-disaster) this new reality has been a rare experience in modern times: the unavailability of supplies, and the unawareness of when they will come back in.
As a response to this ongoing problem, a giant like Toyota has already announced that it is cutting its global production of cars by 40%. Other factories around the world are also forced to cut back on their activities because the supply of metal components, plastics and other raw materials is stagnating.
Close consultation as a remedy for displeasure
While we are aware of the rigidity of supply chains in general, we at Yitch do not intend to intentionally hit the brakes. We will do everything in our power to ensure that existing and new automation and digitization projects will roll-out as smoothly and quickly as possible.
However, we must advise our (future and existing) clients that realism is needed in any case: although Yitch can offer a wide range of solutions, unfortunately we too are not capable of wiping out all supply problems with the snap of a finger.
"Although Yitch can offer a wide range of solutions, unfortunately we too are not capable of wiping out all supply problems with the snap of a finger."
Therefore, we can only recommend being a little more patient than usual. And in any case, it also helps to engage in dialogue with our engineers, to get a realistic picture of the implementation of your project.
Know that we will do everything we can to help you along. If it suddenly turns out that it can be done faster, we will inform you of this immediately!
---